The Official eGuide to Lab Press Calibration
Calibrations are vital to any precision instrument, and are required for many industries and international standards. Here is a guide to help understand the procedures and specifications for rubber lab press calibrations.

This eGuide covers:
Importance of Calibration
Importance of ISO/IEC 17025 Accreditation
Calibration Process
Closing Force Calibration
Platen Size Measurements
Parallelism Calibration
Temperature Uniformity Calibration
By filling out the form to the right, you will have access to one of the only resources available on lab press calibrations.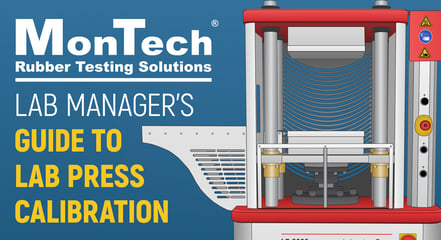 There is a lot of great information in this eBook, we ask for a little bit of your information to send it to you directly. We take every step to protect your data and keep it private.
---