Join us at booth #431!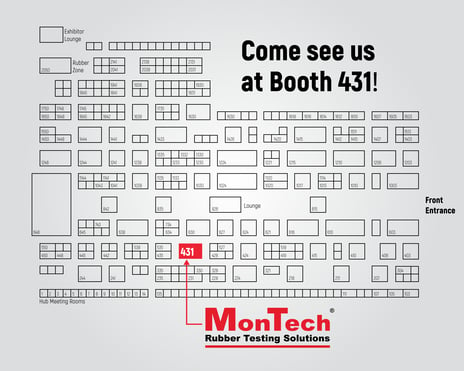 MonTech will be displaying the largest array of laboratory testing equipment at this years International Elastomer Conference.Join us at Cleveland's Huntington Convention Center on October
What instruments will be there?
Rubber Process Analyzer
Moving Die Rheometers
Mooney Viscometers
Instrument Software
Specific Gravity
Durometers
Bale Cutters
Sample Preparation
Rebound Resilience
And more!